Support
Get access to comprehensive documentation and 1:1
support throughout the development cycle
Tutorials and Tools
Check out step-by-step guides to develop using Knox tools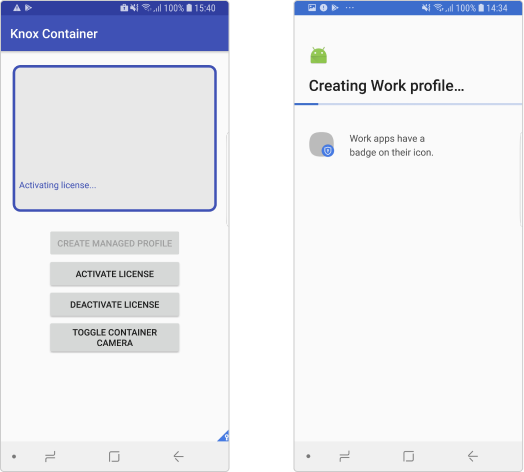 Sample applications
See our list of sample apps to help guide you with developing with the Knox SDK
LOG IN

Activate
Develop with us
Apply
Sign up using your corporate email address and have your D-U-N-S number ready.
BECOME A DEVELOPER
Application review
Our team will review your application and respond shortly via email.
Use your new features
Once accepted, explore new features and functionalities of the Knox Partner Program now available to you from your dashboard.